Walead Beshty, Travel Picture: Transparency (ORD/LHR, May 9, 2008 fuji NPS, 160), SOLD OUT /

£

1,500.00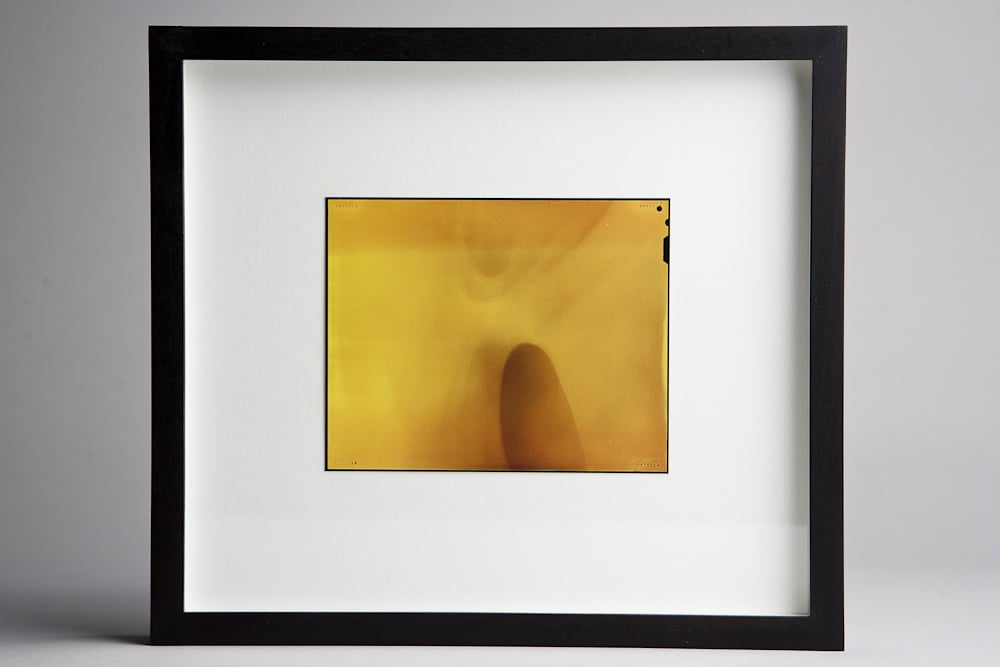 Sold Out
Digital contact print.
12.5 x 10cm, unframed
Edition of 20
This price does not include a frame, please contact us if you would like to discus framing options.
Produced on the occasion of Past-Forward, Zabludowicz Collection, London, 15 May - 3 August 2008.
Walead Beshty's photographic and sculptural work is concerned with displacement and global transit, and has been widely exhibited internationally. Beshty's large-scale photographic works are abstract images that tell the story of their own making. Produced by folding and processing light-sensitive photographic paper, the works develop patterns of angles, creases and folds. Their colours are generated by the chemicals used in the developing process. Even though they depict abstract colours, light and shapes, Beshty's are works with a specific narrative, in the sense that they foreground the processes through which they have come into being.
All proceeds from our editions are split equally between the artist and the Zabludowicz Collection
Other products you may like