Rachael Champion, Habitat/Water, 2011 /

£

80.00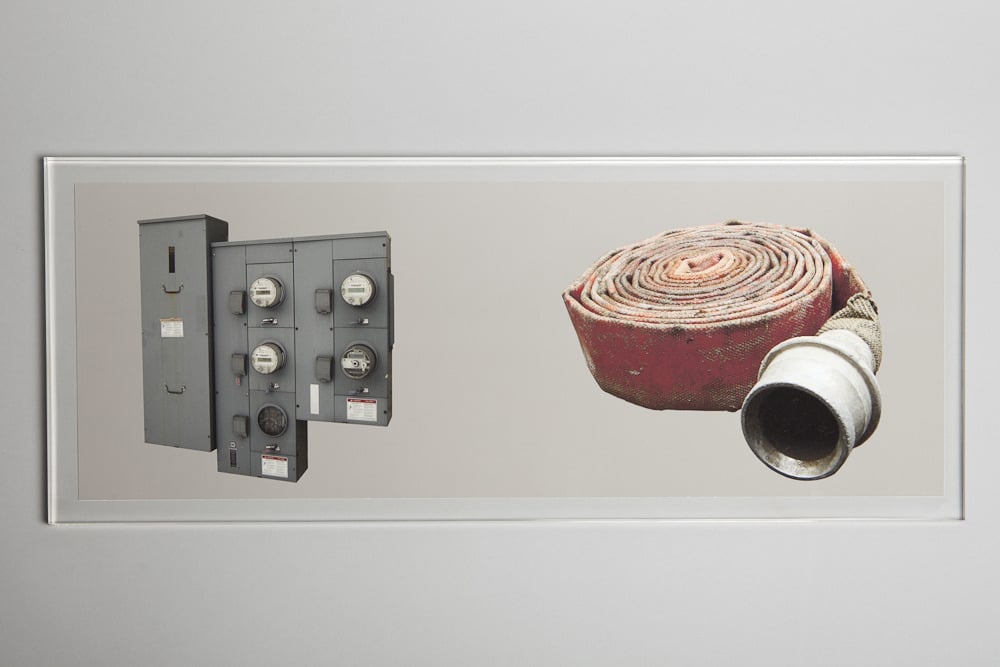 Archival print
20 x 55cm
Edition of 20
This price does not include a frame, please contact us if you would like to discus framing options.
Produced to coincide with The Shape We're In, Camden, London and New York, January - June 2011.
Rachel Champion's approach to sculptural installation combines elements of art history and ecology, environmental concerns and consumer markets. Frequently employing the materials of heavy industry to house living ecological elements such as plants and grass, she presents transgressive architectural forms with dreamlike qualities. Her interest in the interrelated potential of biology, technology, and its future in the sustainability of life is recognisable in Carrying Capacity, 2011. In this site-specific installation forms resembling air tanks seem to feed into a clinical, tiled room populated by carefully composed horticultural structures. The completeness of her final work involves the layering of commonly opposed materials in symbiotic partnerships, suggesting new possibilities for the plant life and manmade habitats to create hybrid environments. However, the desirability and practicality of such spaces remains unclear, allowing the work to carry undercurrents of the ongoing commodification of natural resources and the potential of dystopian futures.
All proceeds from our editions are split equally between the artist and the Zabludowicz Collection.
Other products you may like