Pio Abad, Untitled (Inventory), 2013 SOLD OUT /

£

500.00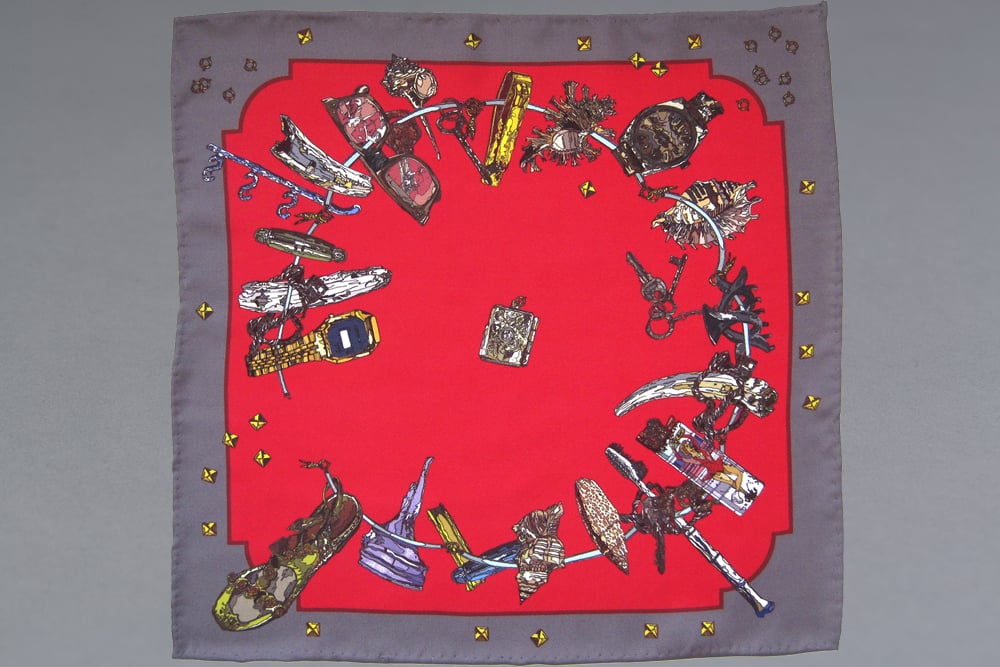 Sold Out
Digital print on silk twill
40 x 40cm
Edition of 20 + 1 AP.
It's been a little over a year since Typhoon Haiyan devasted areas of the Philippines and barely days since the news of the mass evacuation of coastal areas in preparation for Typhoon Hagupit.
A year ago Zabludowicz Collection and artist Pio Abad joined forces to produce a limited edition artwork, Untitled (Inventory), 2013, and through sales have raised £9,500.
However, we do still have one edition left, so if you are keen to help make a difference and support an immensely worthy cause then you can purchase the beautiful scarf from our shop.
There are millions of people who have been affected, including hundreds of thousands who have been forced from their homes. There are countless dead. Those who have survived now need urgent help including emergency shelter, clean water and food.
Using the silk scarf as a contemporary reimagining of the vanitas still life, the edition features digital scans of ink drawings produced by the artist from an expanding personal archive of images. Here flotsam gathered on the beaches of the Northern Philippines lies alongside domestic objects recovered from zones of conflict and forgotten artefacts stored deep in museum archives. Laid out in a decorative formation, these objects, all that is left of someone's life or possessions, become reminiscent of the stars on a flag or jewels on a necklace. Silk scarves are the ultimate luxury object; beautiful and desirable. Abad has regularly returned to this unusual material as his medium, stripping them of their wearable function and employing them as surfaces for the telling of (hi)stories. Here for the first time he has decided to edition one of his usually unique silk artworks in order to raise funds for rescue efforts in the Philippines.
Other products you may like