Nicole Wermers, Rock Dispenser / model for outdoor sculpture, 2010 SOLD OUT /

£

275.00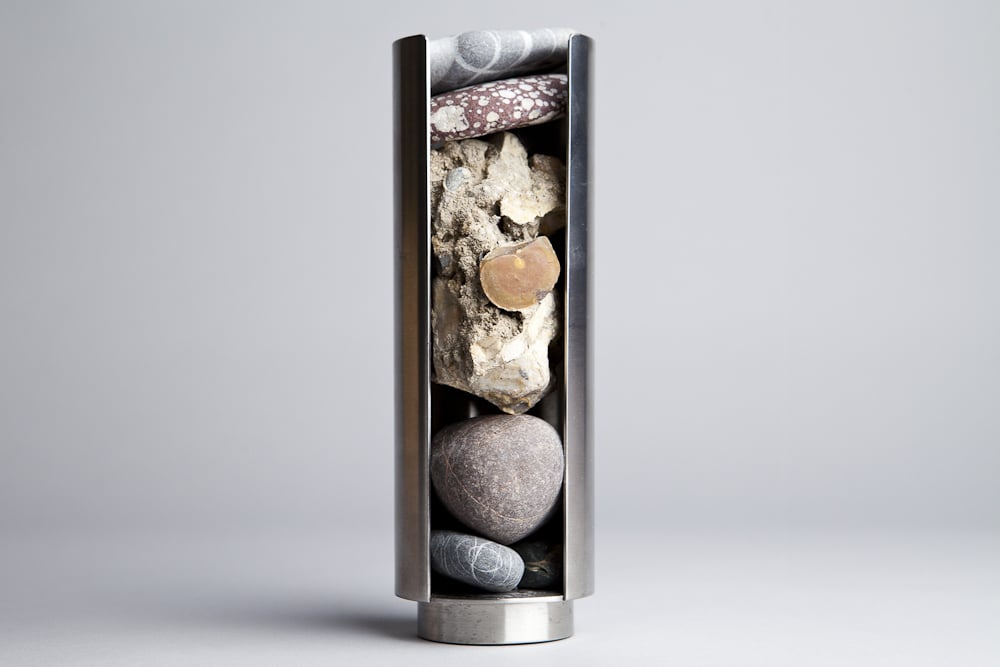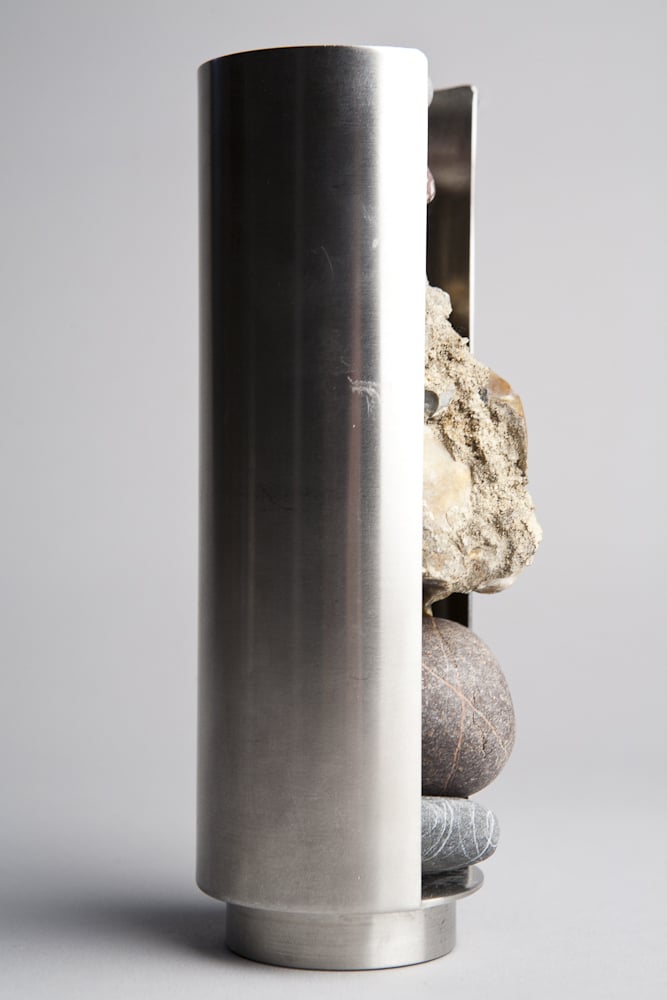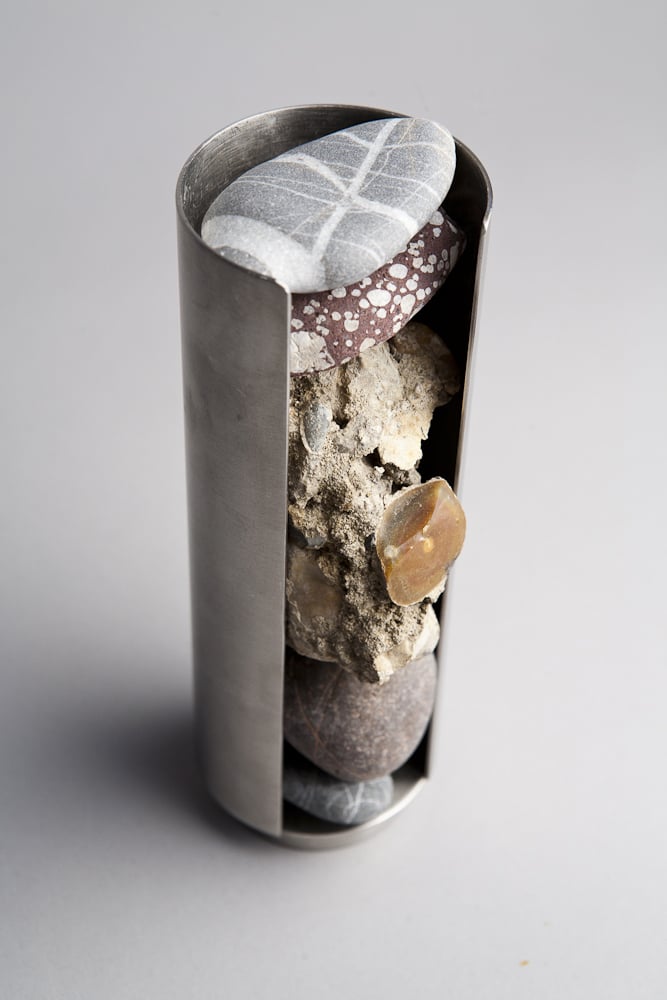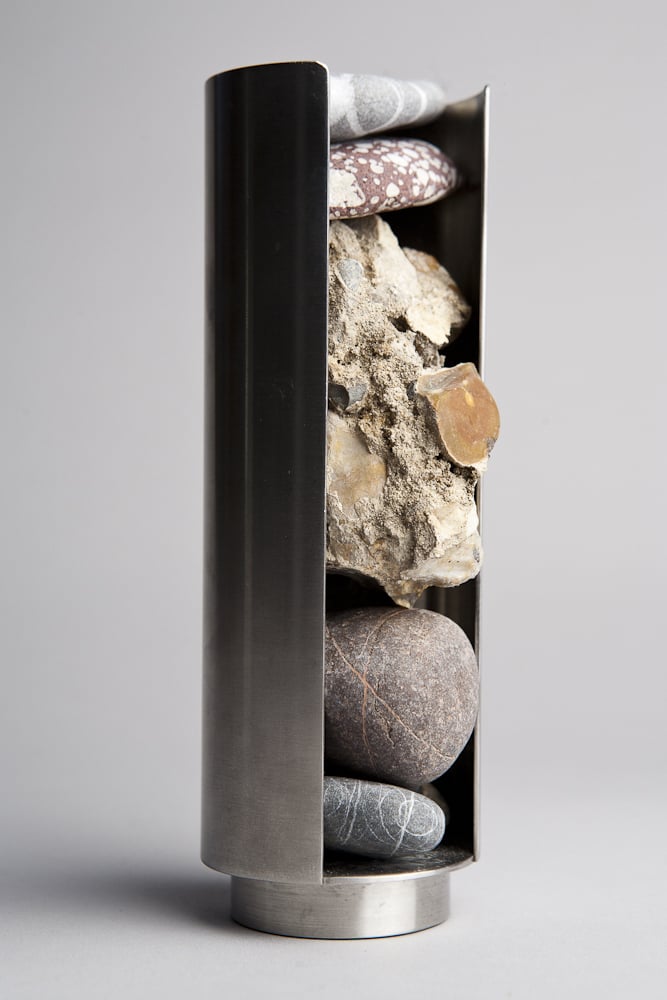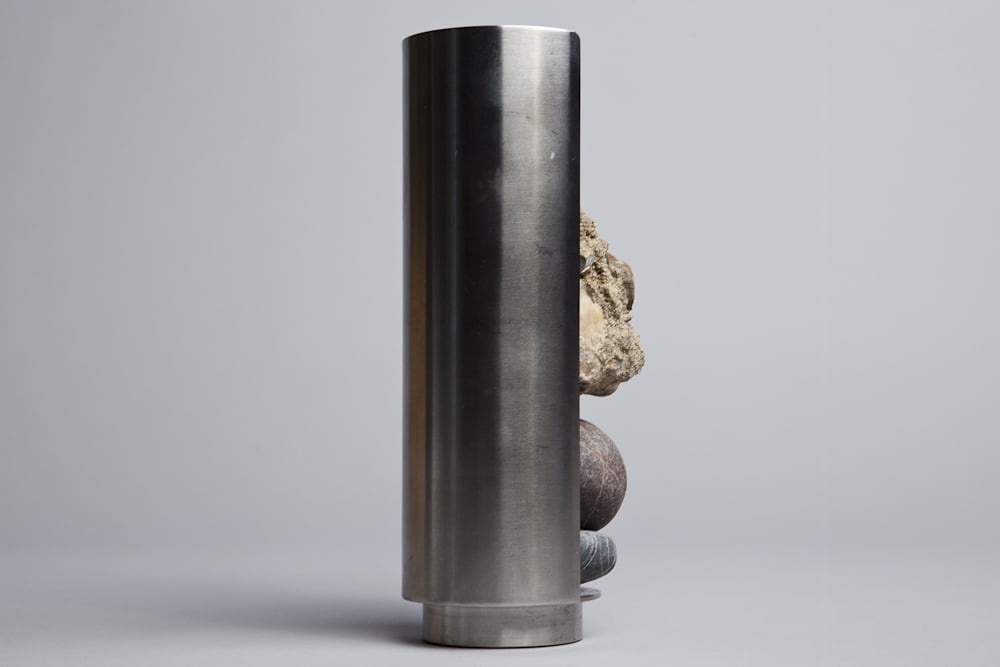 Sold Out
Ready-made stainless steel dispenser, found rocks and pebbles arranged by the artist
19 cm high, 6 cm diameter approx
Edition of 30 unique rock combinations
This limited edition artwork was produced for the Zabludowicz Collection and The Hayward Gallery. Please contact us for further details, and to select your edition.
Emphasising the surface and textures of materials such as lacquer and polish Nicole Wermers makes collages and sculptures inspired by an interest in architecture, photography and everyday objects. With direct reference to consumer goods and luxury products and the awkward and precarious status of the object, Wermers considers how surface, decoration and design relate to the desires projected onto them by individuals.
Often remaking functional objects such ashtrays or transitional spaces like lobbies her work draws on the aesthetics of advertising and low-cost interiors from the 1950s and 60's as well as the related modernist constructions that underpin minimalism and contemporary urban and domestic design.
All proceeds from our editions are split equally between the artist and the Zabludowicz Collection
Other products you may like