Marianna Simnett, Toby, 2018 /

£

50.00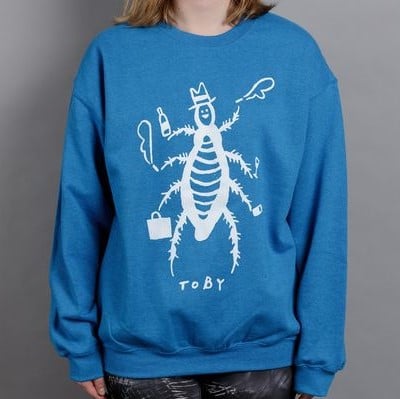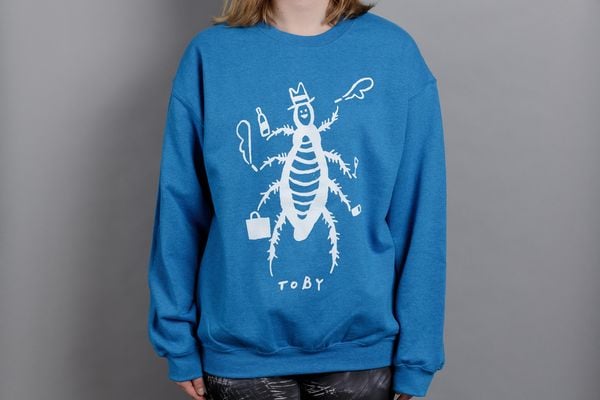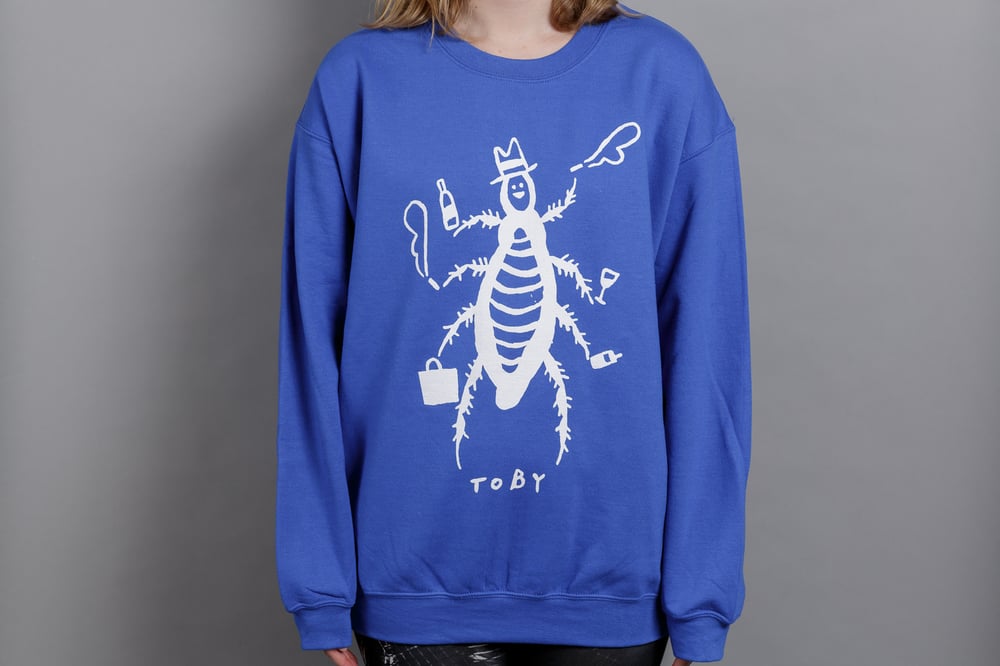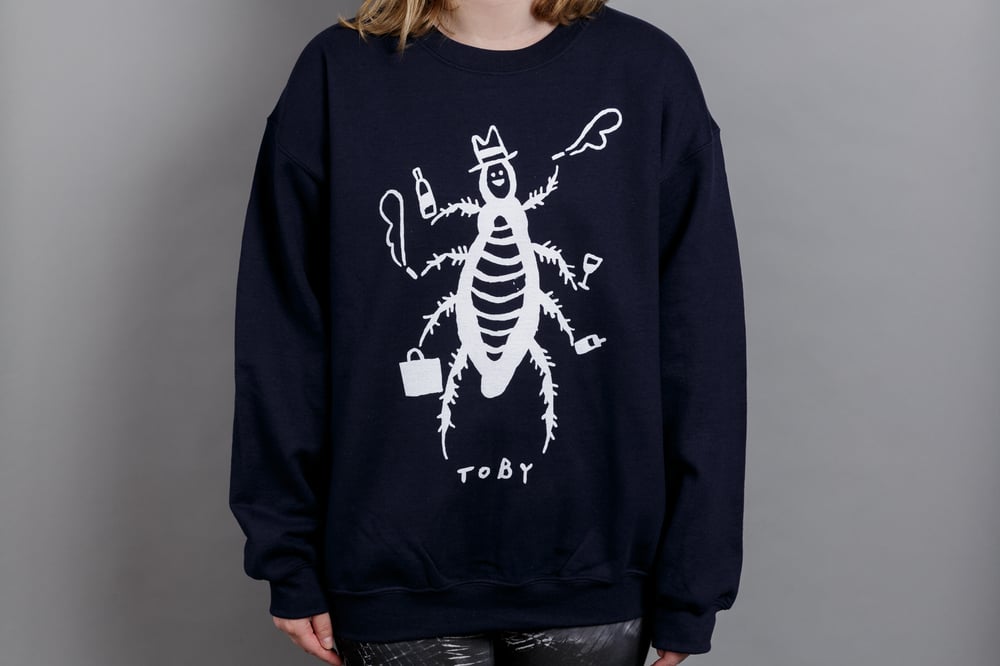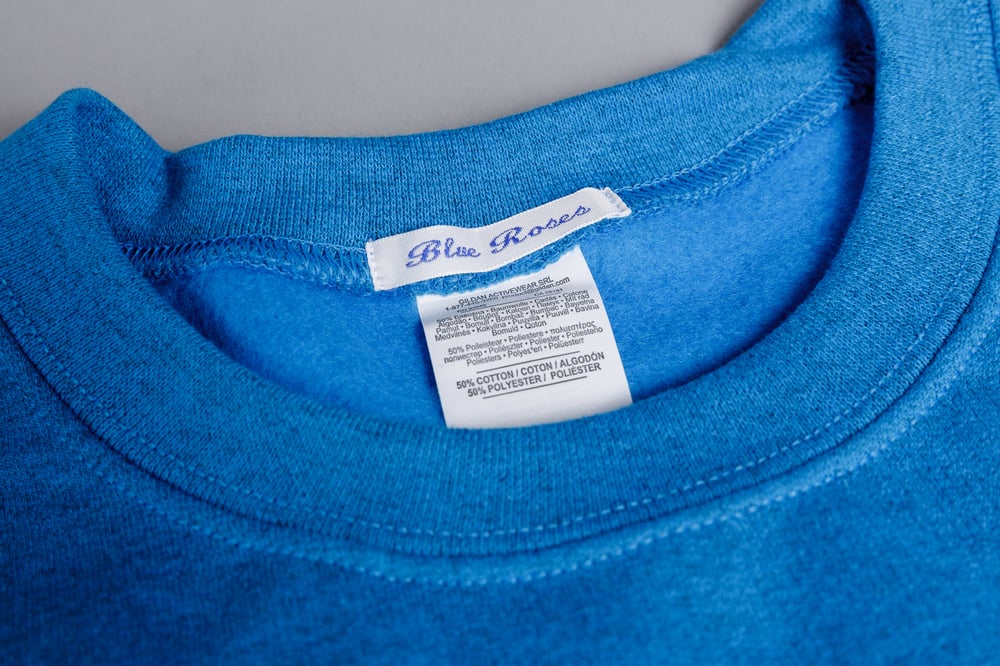 Screen printed sweatshirt
Available in colours Antique Sapphire, Royal and Navy, and sizes small, medium, large and x-large
Edition of 44 + 7AP
Produced on the occasion Solo Show: Marianna Simnett, Zabludowicz Collection, London, 22 March - 8 July 2018.
British artist Marianna Simnett creates fable-like film, performance, sound and light installations that examine the sense of intimacy yet anxious unfamiliarity we experience with our own bodies, and the means we deploy to control them, both technological and cultural. Simnett's films unfold from multiple, occasionally impossible perspectives (from within dreams or personifying internal organs), reflecting the fluidity of our identities as they are embodied and performed.
Toby the cockroach was taken from the Department of Entomology at the National History Museum and carried as a talisman by Marianna Simnett during the making of Blue Roses (2015). This print is inspired by Toby and designed by Patrick Langley.
Other products you may like