Joey Holder Shirt /

£

77.00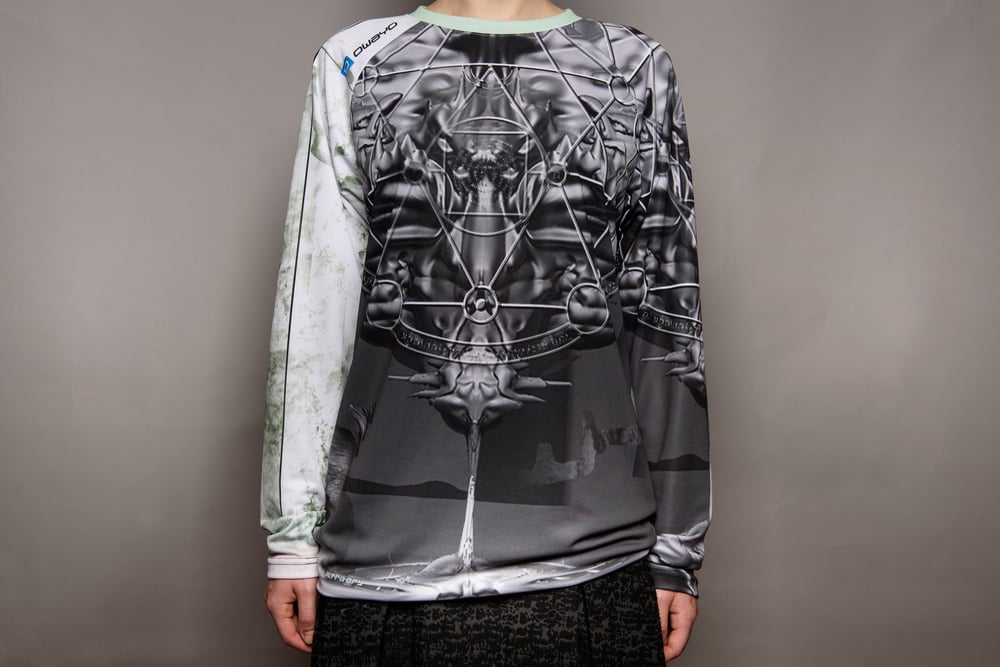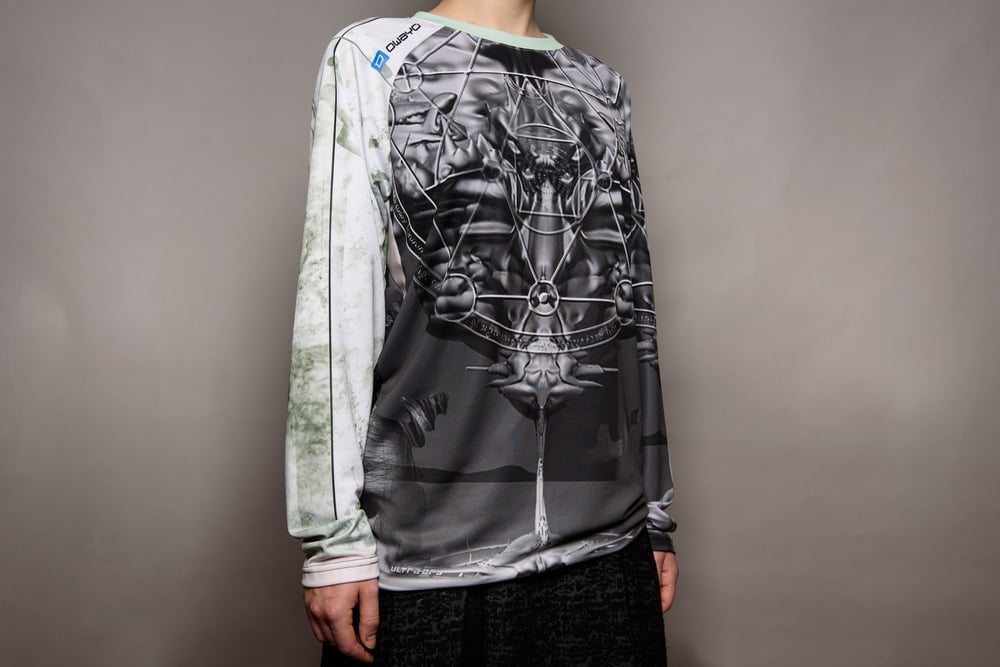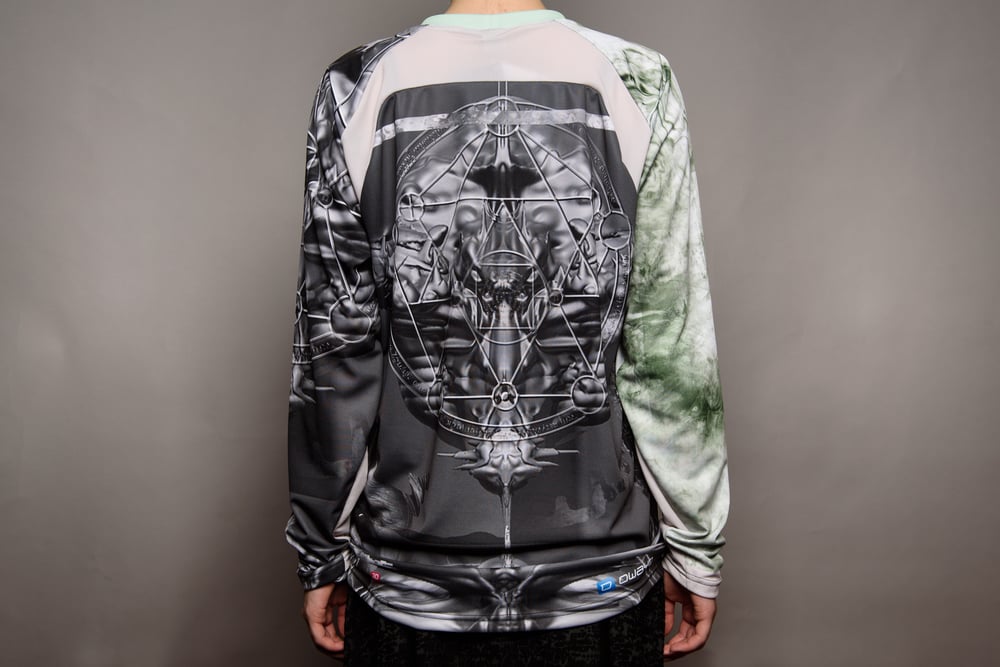 Long Sleeve Shirt
Sizes small, medium, large and x-large.
This long sleeve Shirt is an adaptation of her works currently showing at Among The Machines 'The Evolution of the Spermalege', 2014-present 3D prints. These works are of skin-safe silicon, spray paint, baby oil, acrylic, wallpaper. Designed as a Mountain bike jersey is made from robust but soft TS-Tex fabric. It is a fast-drying and light material.
Joey Holder's work raises philosophical questions of our universe and things yet unknown, regarding the future of science, medicine, biology and human-machine interactions. Working with scientific and technical experts she makes immersive, multimedia installations that explore the limits of the human and how we experience non-human, natural and technological forms.
Other products you may like