Edward Fornieles, Lucifer, 2016 /

£

260.00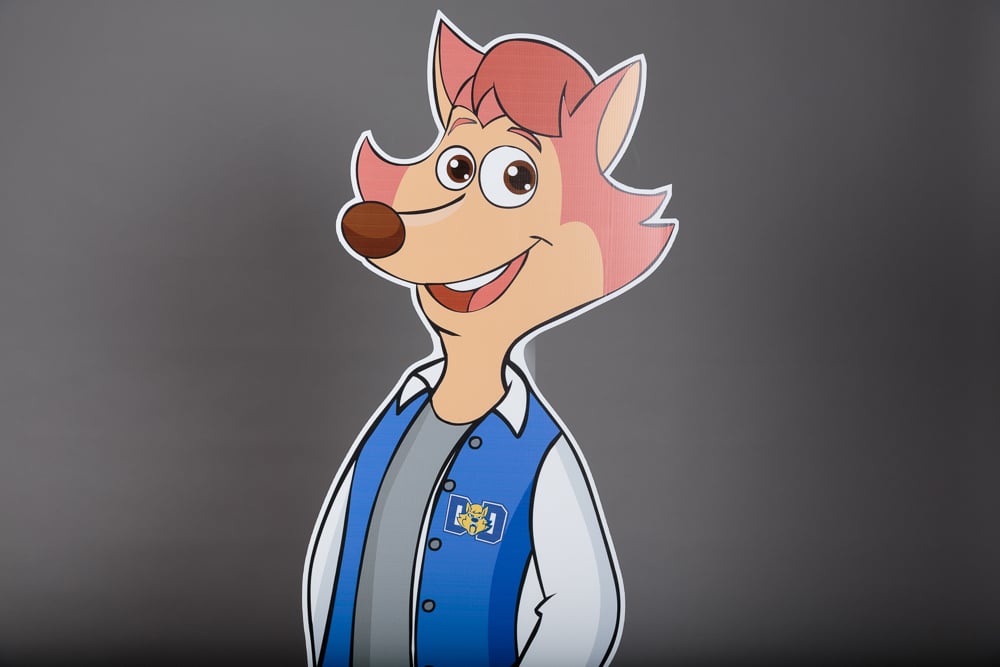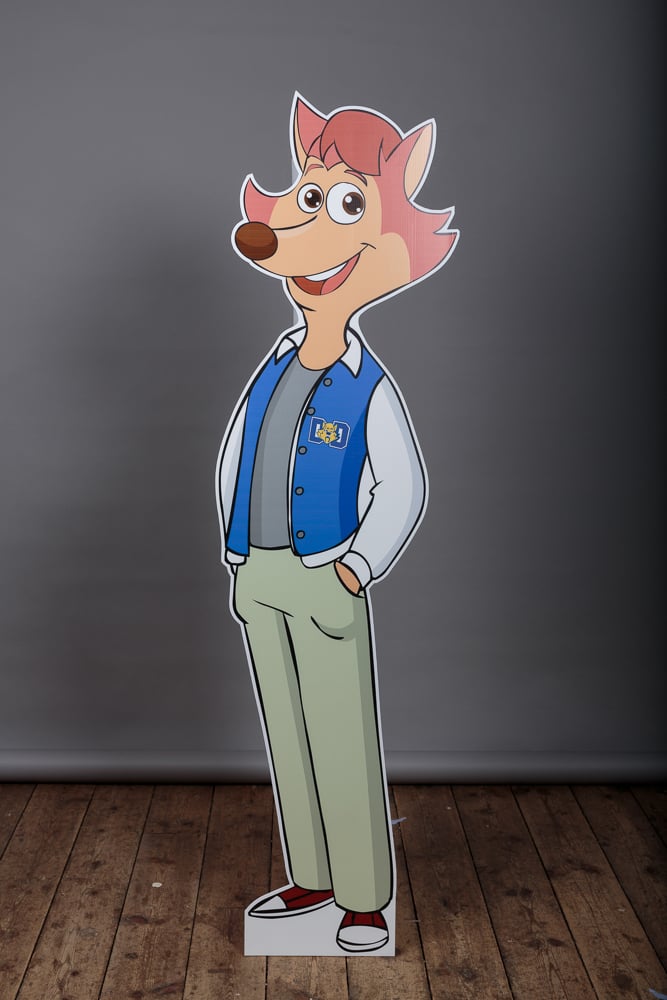 Sold Out
Correx cut out
60cm x 186cm
Limited edition of 6 + 2AP
This limited Edition Artwork of Ed Fornieles' adopted Fox persona has been produced for the Zabludowicz Collection and made to coincide with Emotional Supply Chains, Zabludowicz Collection, London, 24 March - 17 July 2016.
This edition is made to order, so there may be a slight delay in getting this item shipped. For purchasing this item outside the UK, please get in contact with us directly. For more information, please contact us [email protected]
Ed Fornieles is a British artist currently based in Los Angeles. Fornieles addresses the ways in which people portray themselves in the real world and online, along with all the decoys, masquerades and play-acting that constitute their public (and seemingly private) identities. His work involves elaborate scenarios in which Fornieles invites collaborators to adopt alter-egos and engage in role-playing. The settings for his work are often related to the coming-of-age phase in a young person's life, or other rites of passage, such as high school relationships, frat parties or online seduction. His works inhabit the world as covert performances, for example Fornieles created a 'real' facebook page for a fictional high school, on which his collaborators, adopting the personae of students, interacted and posted messages. The events produced by these online encounters were the basis for a video installation entitled Dorm Daze (2011). Fornieles's extended performances result in sculptural settings, videos and artefacts, which along with the time-based components of the projects, make up Fornieles's oeuvre.
Other products you may like