Donna Huanca, Hooves, 2016 /

£

450.00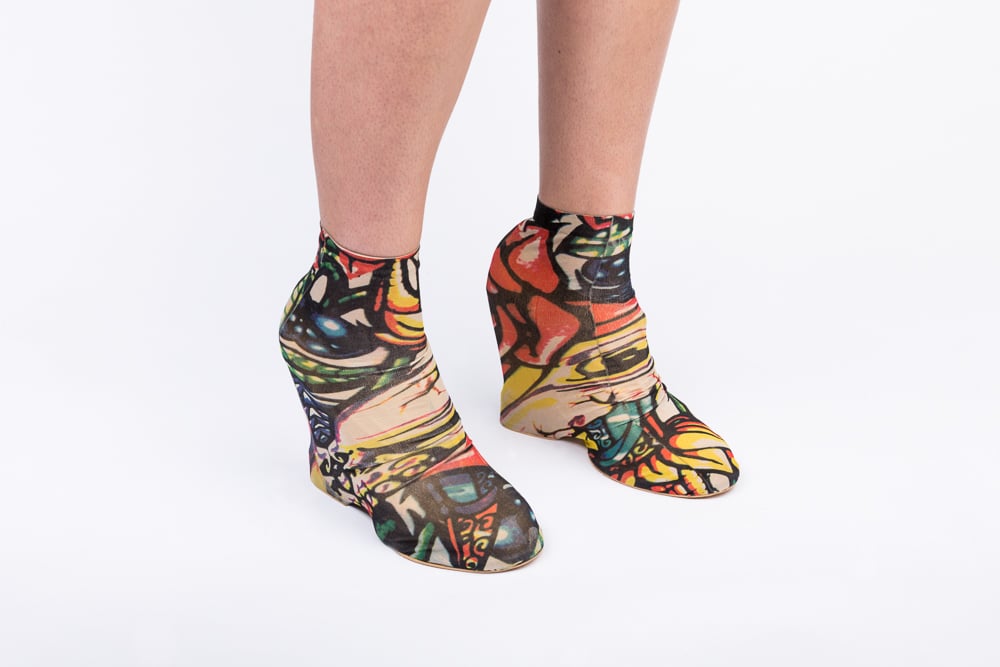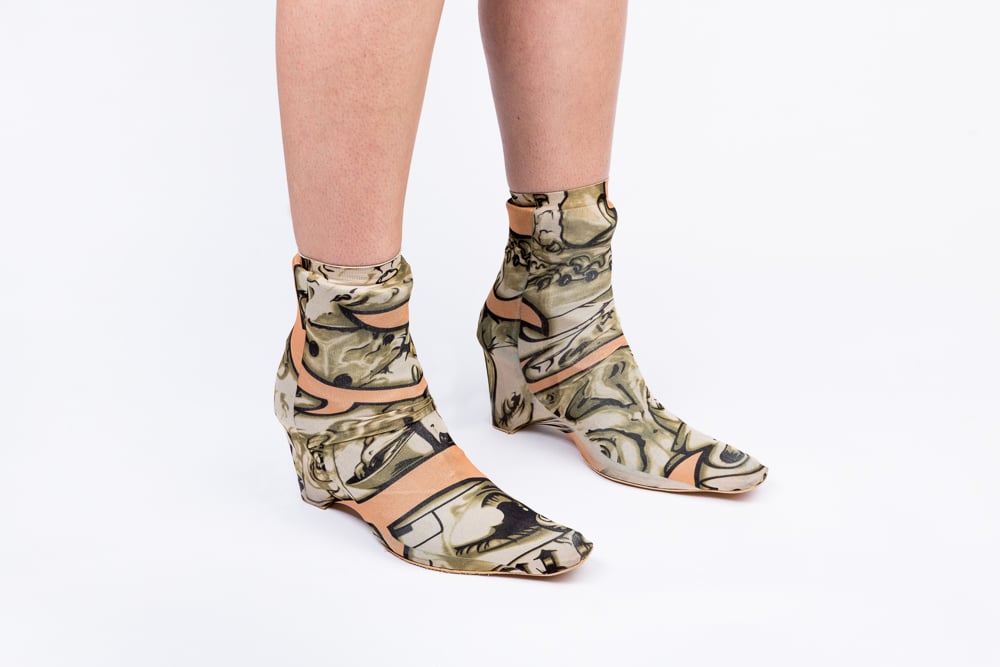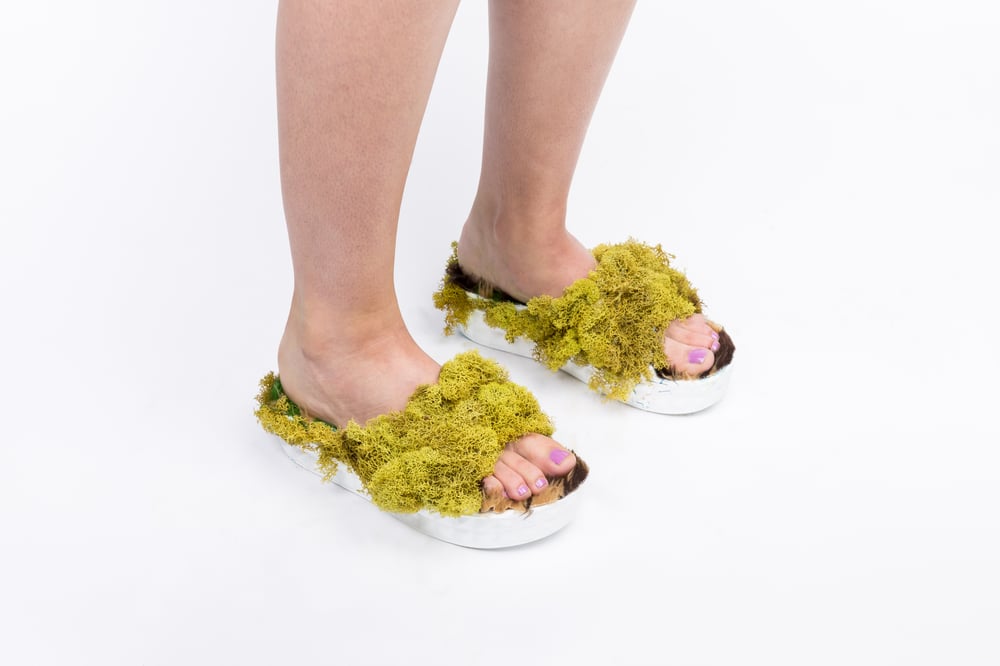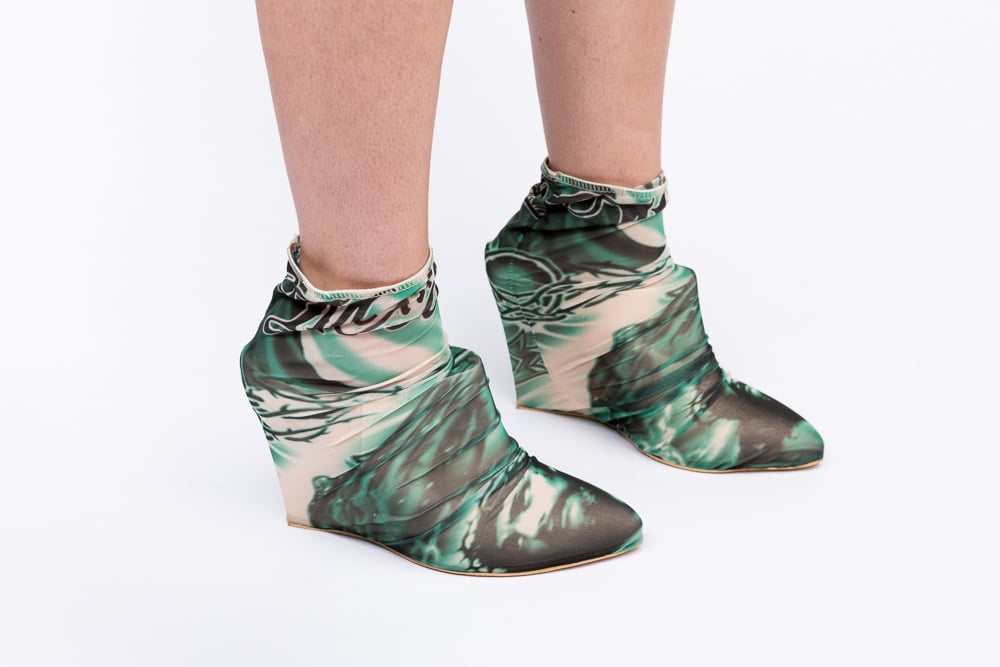 On Sale!
Was £510, Now £450
Shoes, tattoo sleeves, moss
Dimensions variable
Limited edition of unique shoes
Edition of 11 + 2AP
Produced to coincide with Annual Commission: Donna Huanca, Zabludowicz Collection, London, 29 September – 18 December 2016.
Huanca stages surreal architectural collages activated by live performers. She uses socially coded artefacts of the body such as cosmetics and found clothing to create paintings and sculptures, which become backdrops for these durational performances. Her work pursues an interest in the representation of presence and absence, and the connections between ancient and present-day perceptions of our physicality and how we impact on our surroundings. Painted models, presented as canvases, move glacially through the installation; their morphing tableaux vivants leaving behind scars and ghostly remnants.
Please contact Zabludowicz Collection directly to discuss international delivery, and which editions are available info@zabludowiczcollection.com
Other products you may like