David Blandy, Duels and Dualities: Battle of the Soul Action Figure..., 2011 /

£

95.00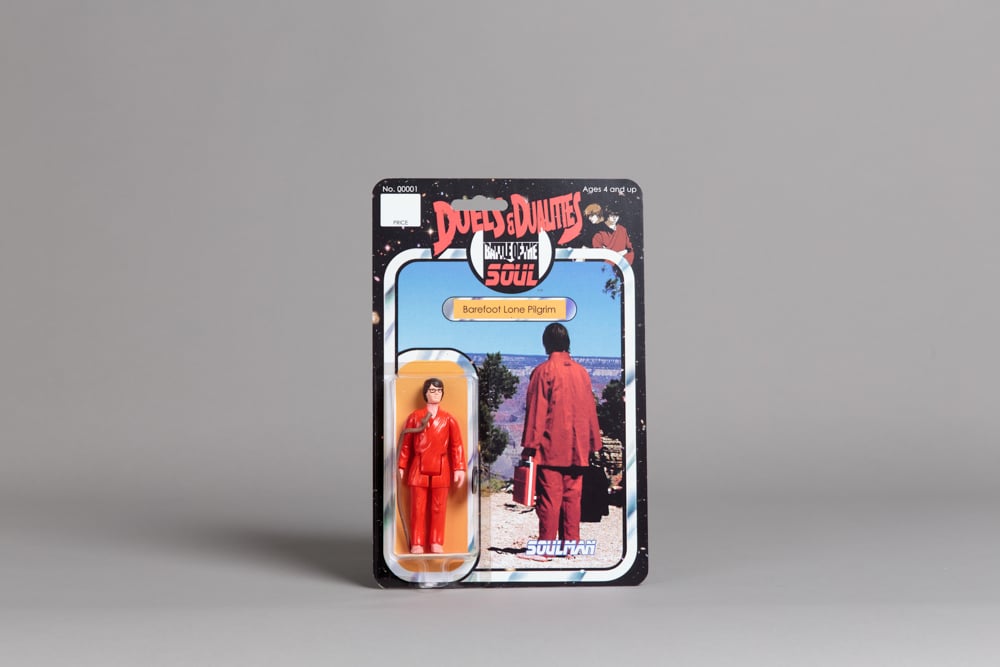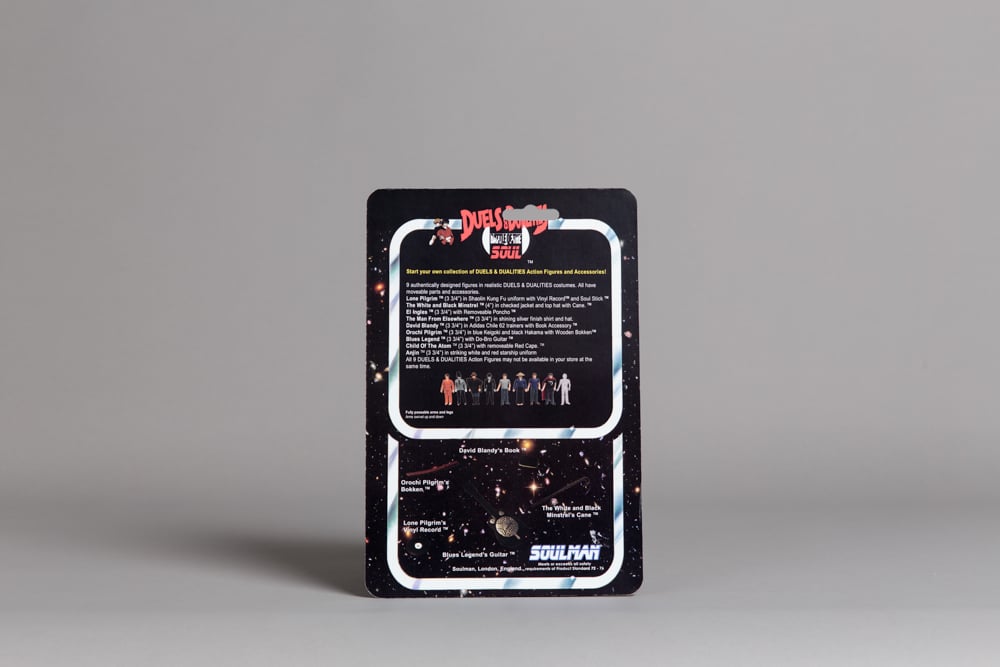 Duels and Dualities: Battle of the Soul Action Figure – Bare Foot Lone Pilgrim.
Plastic, paint, cardboard
Figure: 9.5 x 2 x 1cm
Box: 23 x 15 x 1cm including blister pack with curved corners Edition of 100
This is the first to be produced from a series of action figures.
Each action figure is based on an alter-ego featured in Blandy's video game Duels and Dualities: Battle for the Soul, which is based on videos of Blandy's performances.
David Blandy's work reveals a personal quest for truth and authentic experience via the cultures that have shaped him. The music and legends of blues, soul, funk and hip-hop, haunt and guide his endeavours. The two installations previously shown at Zabludowicz Collection mark a shift in his practice, documenting a rite of passage: the rupture of a boy becoming a man.
Other products you may like