Dan Attoe, Accretion Shirt, 2009 /

£

95.00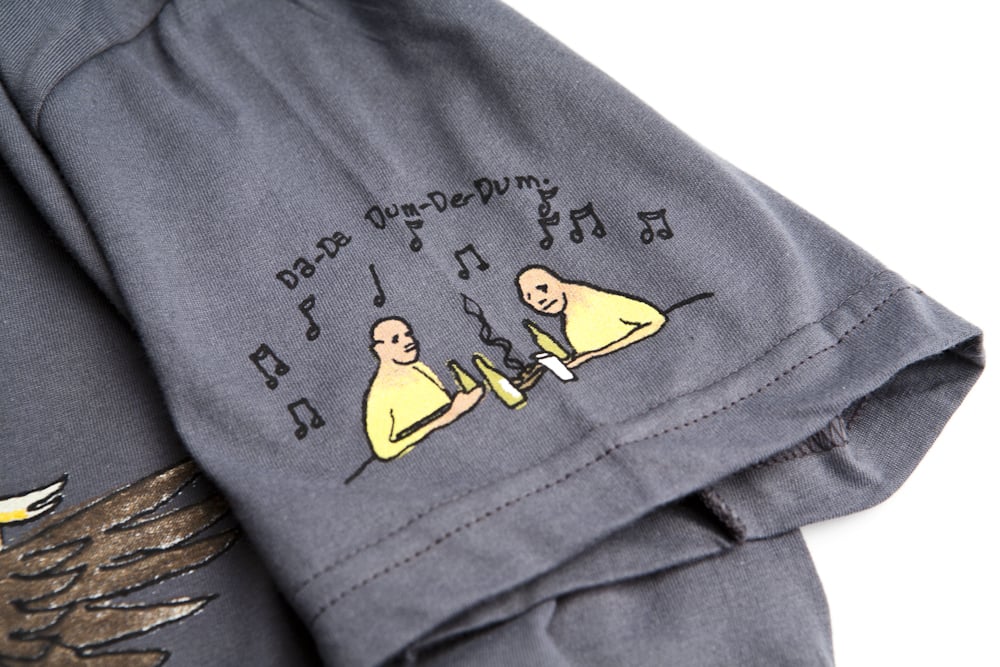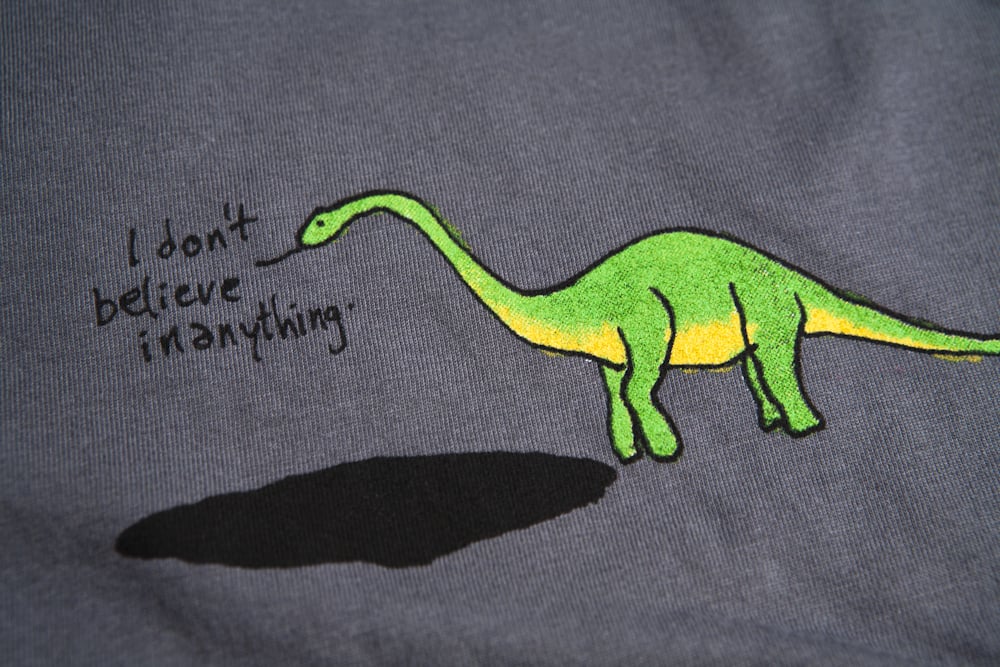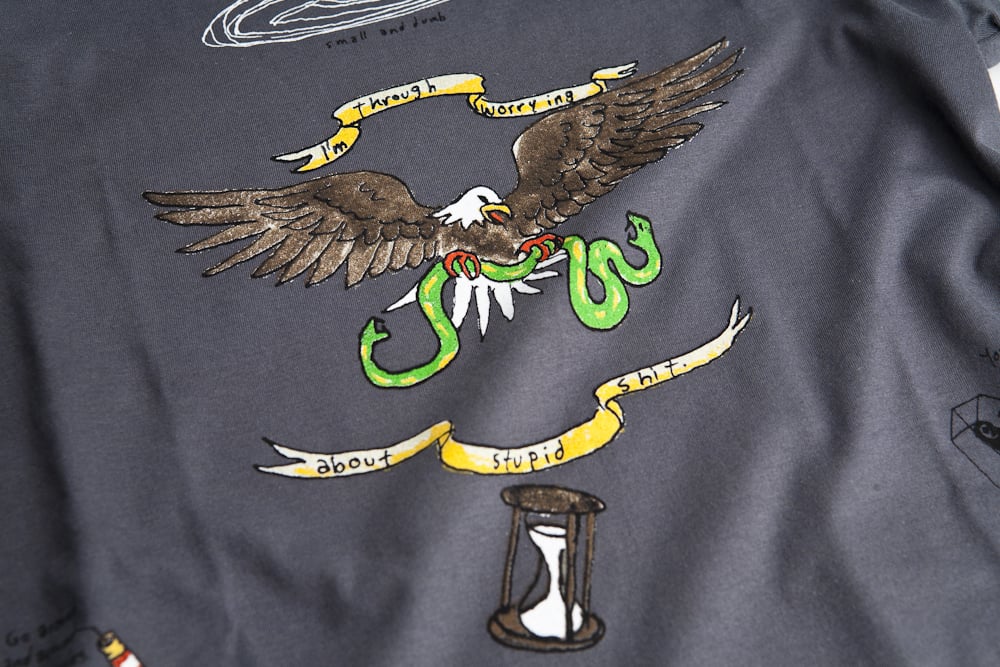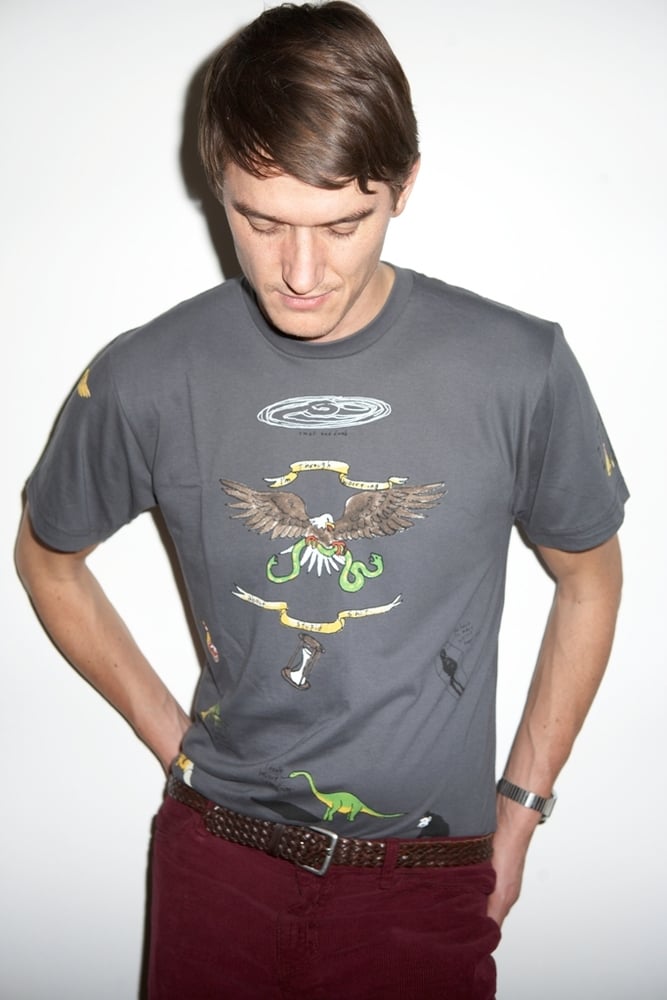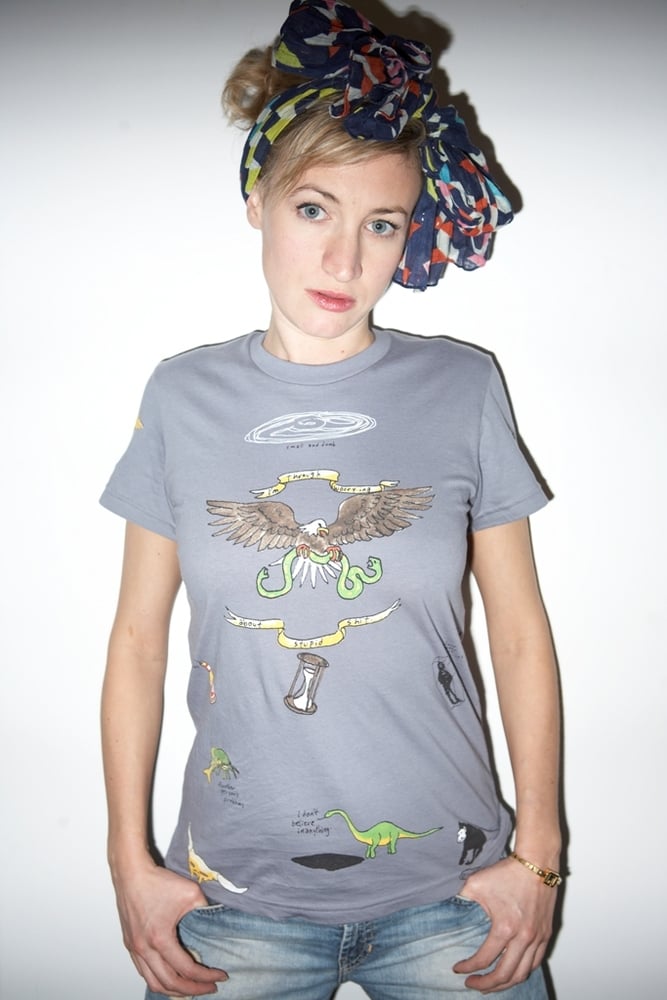 Hand screen-printed American Apparel T-shirt
Available in light or dark grey in either a standard or tight fit
Sizes include medium, large and x-large
Edition of 100
This t-shirt was produced to accompany the exhibition The Gainsborough Packet &c., Zabludowicz Collection, London, 26 February - 28 June 2009.
Dan Attoe's images draw on the iconography of feral of America, romantically portraying teenage nihilism, fantasy and alienated rural youth. A bland misogyny runs throughout Attoe's work, drawing on imagery from death metal and featuring bikers, hunters, strip joints and sexy angels in surreal wilderness landscapes. The works seem to question what is real and what is imagined, by being both sincere and ironic, and by operating along the often indeterminate boundaries between fiction, experience and dream. Working as a painter Attoe often accompanies his painted work with text and pencil drawings directly on the wall. Juxtaposing the illuminating glare of neon with phrases and drawings, these works elevate doodles and notes to humorous, poignant and sometimes perverse effect.
All proceeds from our editions are split equally between the artist and the Zabludowicz Collection.
Other products you may like