Alban Hajdinaj, Painting Lessons, 2008 /

£

300.00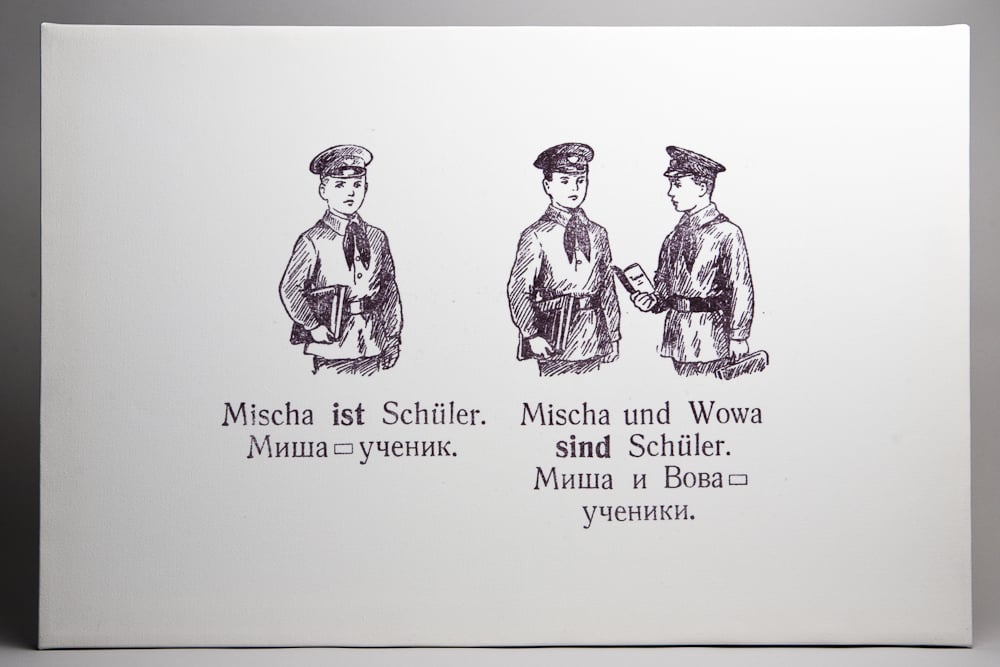 Printed canvas
40x 50 cm
Series of 21 unique prints
This edition was produced to coincide with the group exhibition, Past-Forward, Zabludowicz Collection, London, 15 May - 3 August 2008.
Please contact us for further details, and to select your print.
Alban Hajdinaj combines academic techniques with mass-made capitalist branding: mixing the traditional and personal skills of the author as a craftsman with the neutral design of a brand, combining the academic variations of the pastel portrait with Pop Art-inspiration.
All proceeds from our editions are split equally between the artist and the Zabludowicz Collection
Other products you may like