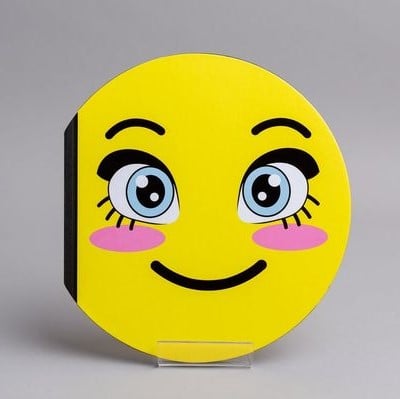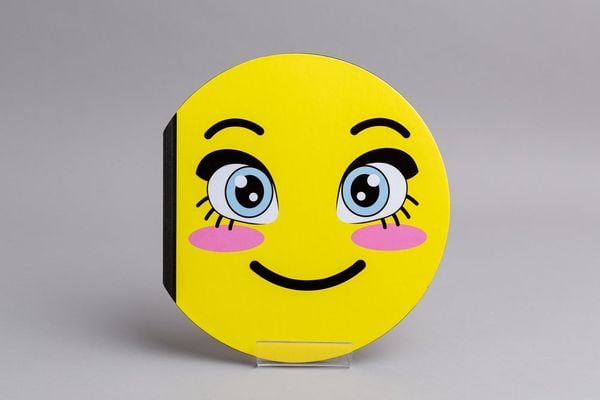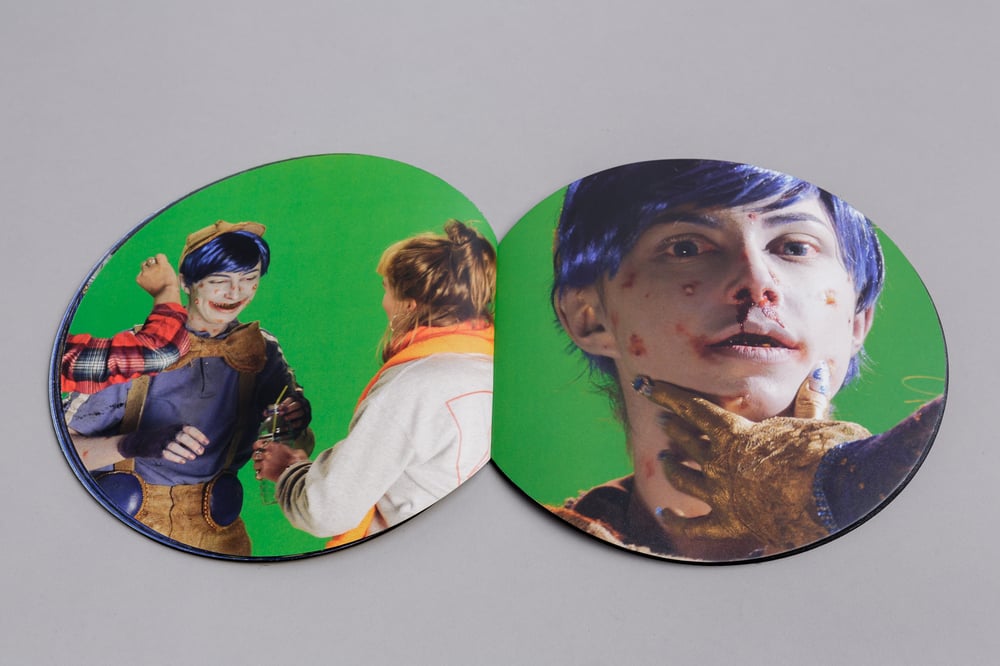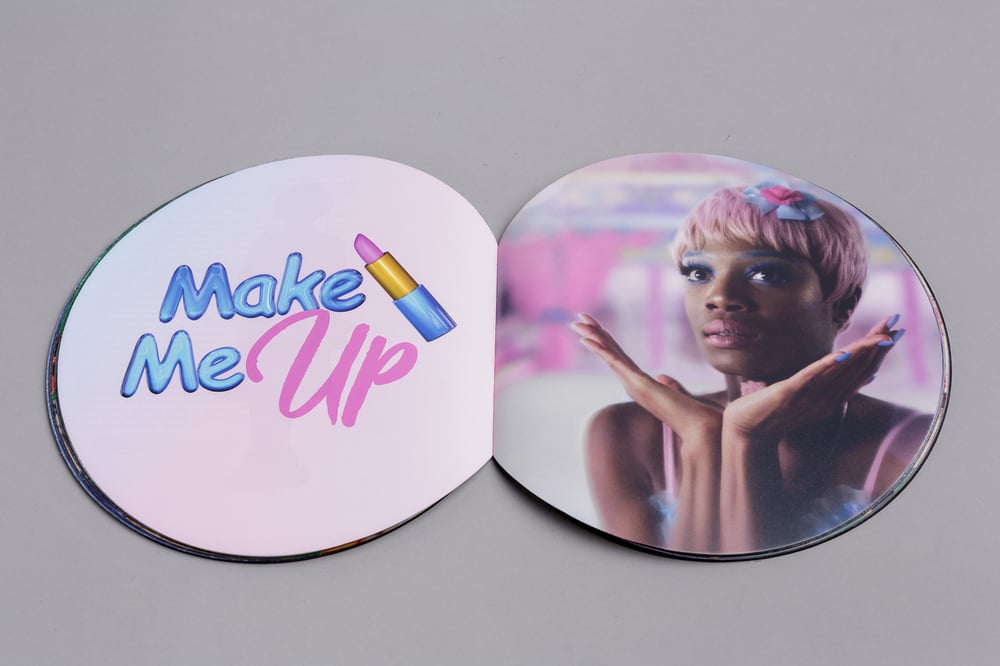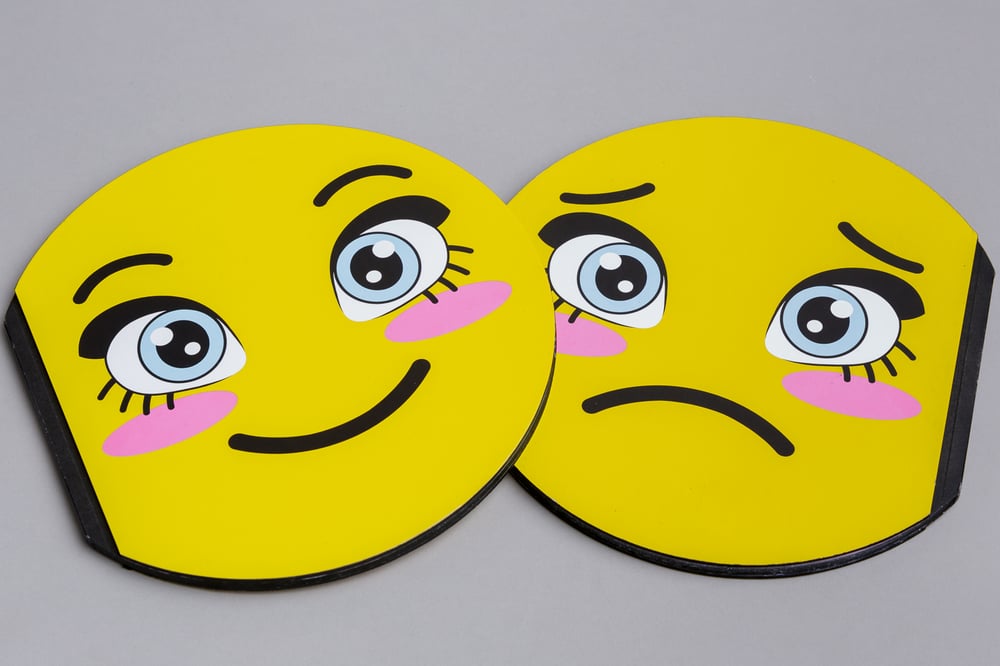 Produced on the occasion of Rachel Maclean, Zabludowicz Collection, London, 20 September–16 December 2018.
Rachel Maclean has rapidly established herself as one of the most distinctive creative voices in the UK. Crafting baroque, hyper-real worlds from green-screen video and computer animation, and playing many of the extravagantly costumed characters herself, Maclean spins razor-sharp fables that revel in combining comedy and horror. Maclean's work offers a powerful critique of contemporary society and its underlying fears and desires.
This distinctive circular-format book, with its Happy/Sad face emoji-style front and back cover, follows on from Maclean's solo exhibition at Zabludowicz Collection, London, 20 September–16 December 2018. This exhibition included: I'm Terribly Sorry, 2018, a new Zabludowicz Collection commission in virtual reality, the artist's first piece in the medium; Make Me Up, 2018, Maclean's major new film commission produced by Hopscotch Films with NVA for BBC and 14-18 NOW; and Spite Your Face, 2017, the film with which Maclean represented Scotland at the 57th Venice Biennale.
In this new publication can be found an introduction text from the exhibition's curator Paul Luckraft, plus three newly commissioned essays by art historians Jo Applin and Maria Walsh and comedian Frankie Boyle, each responding to one of the three major works.
Also included are behind-the-scenes production photographs from the making of the works, video and VR stills, and installation views at Zabludowicz Collection.
Edited by Antonia Blocker and Paul Luckraft
Artwork Design by Burgess & Beech
Printed in an edition of 500 by Cassochrome, Belgium
ISBN 978-1-907921-28-5
Hardback, 79 pages, 55 colour illustrations
22.5cm x 21cm
Other products you may like