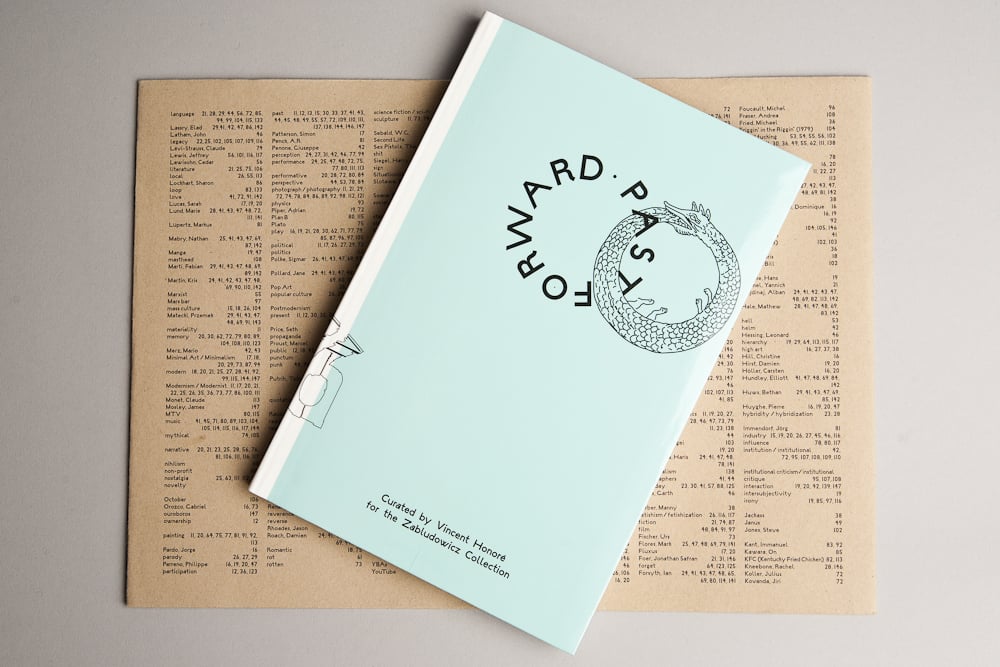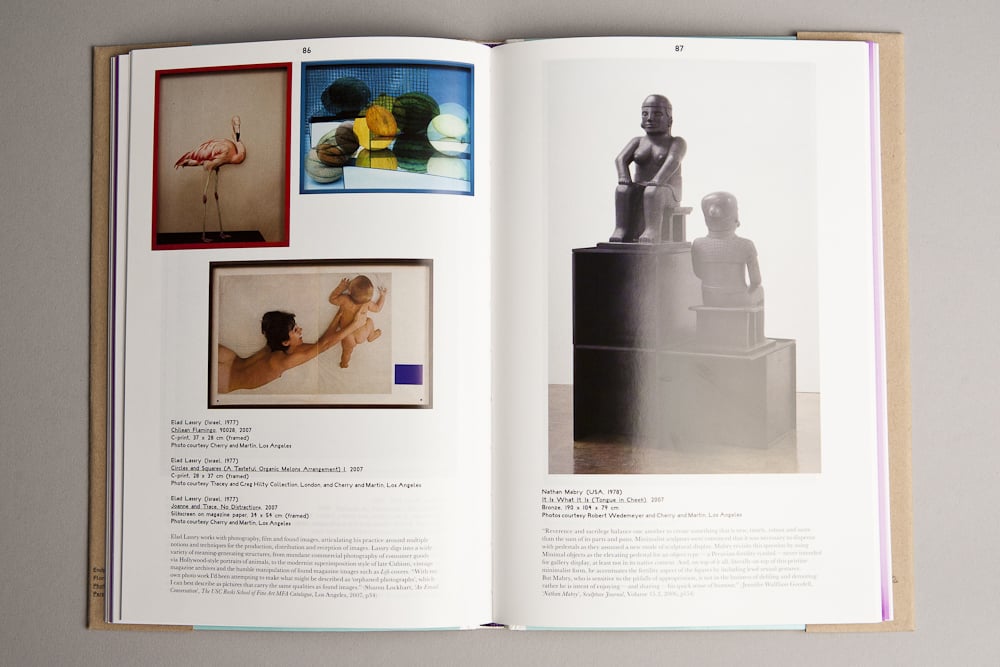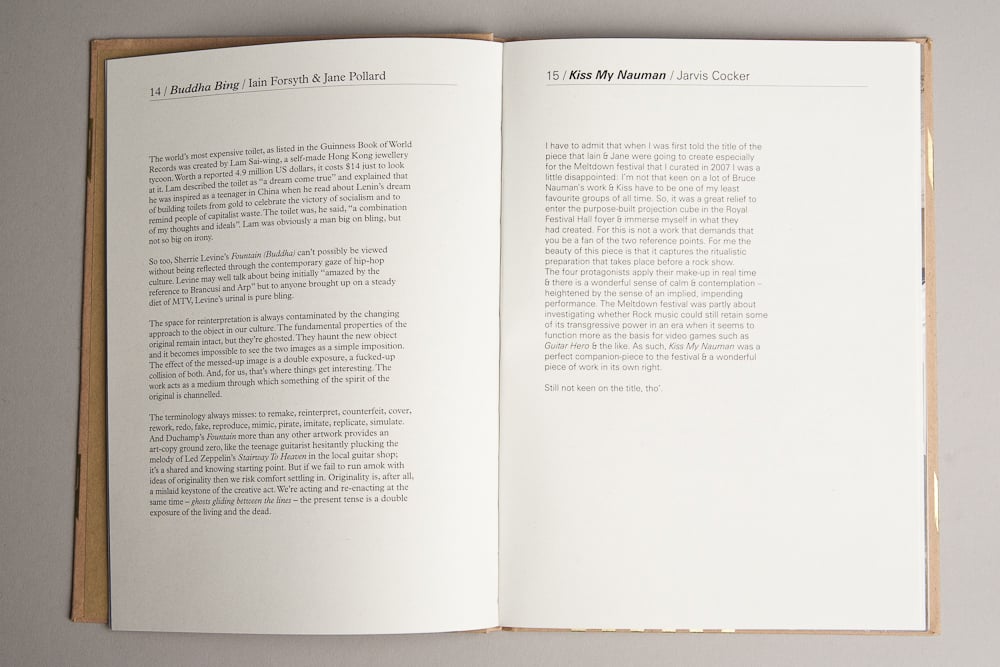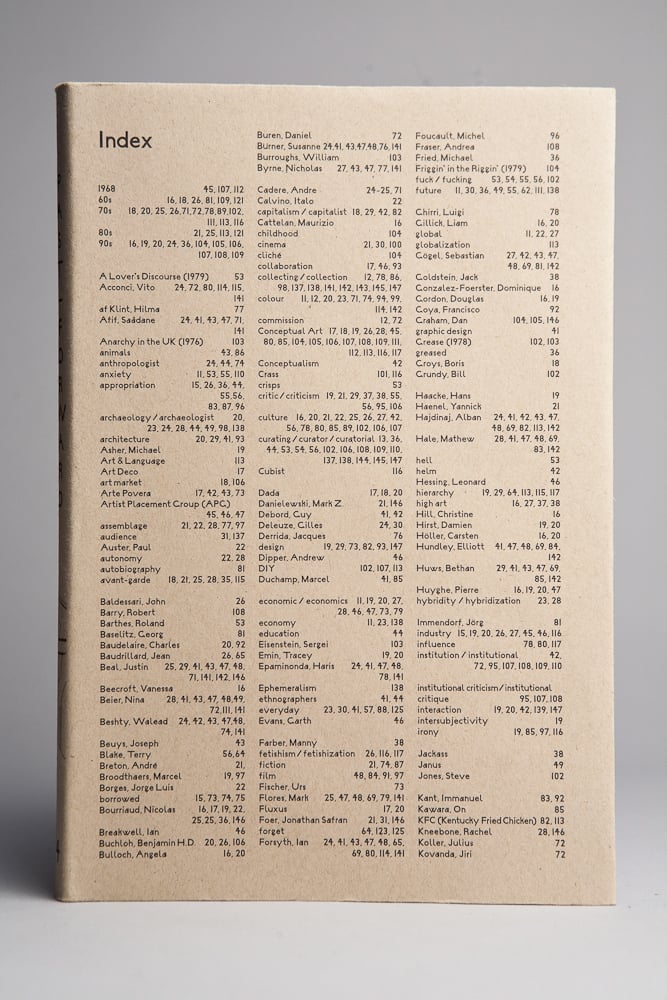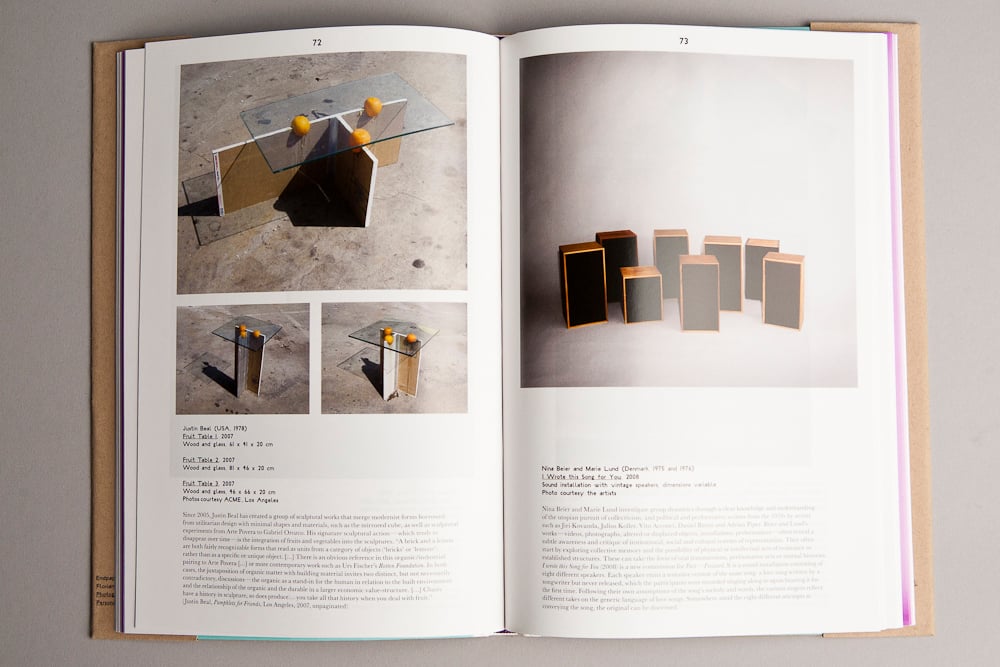 Produced on the occasion of Past-Forward, Zabludowicz Collection, London, 15 May - 3 August 2008.
The outcome of Vincent Honoré's year-long curatorial residency with the Zabludowicz Collection, Past-Forward will be the third exhibition at 176, featuring more than 30 international contemporary artists whose works manipulate, re-play and disrupt existing structures of cultural production. The exhibition will include important works from the Zabludowicz Collection, by artists including Susanne Bürner, Nathan Mabry, Sigmar Polke, Damien Roach and Andro Wekua. It will also include works from other collections, as well as a specially-created installation by Claudia Wieser and an ambitious site-specific commission by Florian Slotawa. The exhibition will capture a specific conceptual strand of contemporary art practice.
With contributions from Ben Borthwick, Ilsa Colsell, Michael Ned Holte, Vincent Honoré, Andrew Hunt, Raimundas Malassauskas and Elizabeth Neilson.
Designed by Åbäke
Printed in an edition of 1000
ISBN 978-0-9556629-3-5
Paperback, 147 pages, 39 colour illustrations
24cm x 16cm
Other products you may like