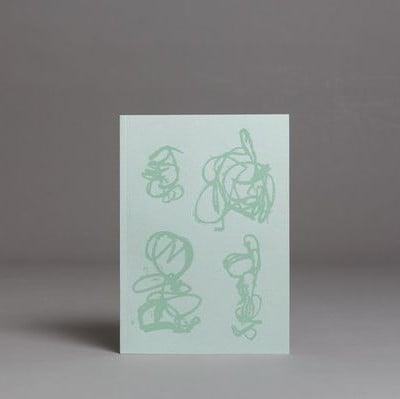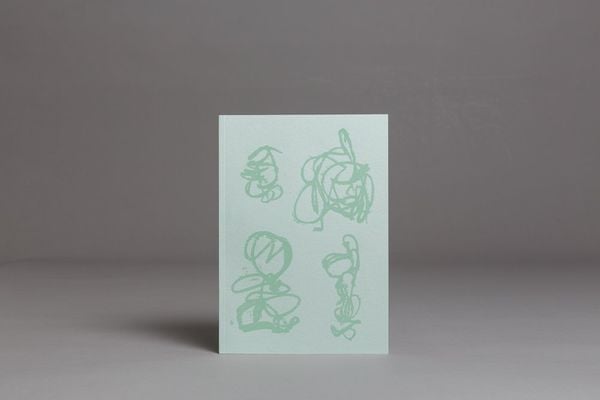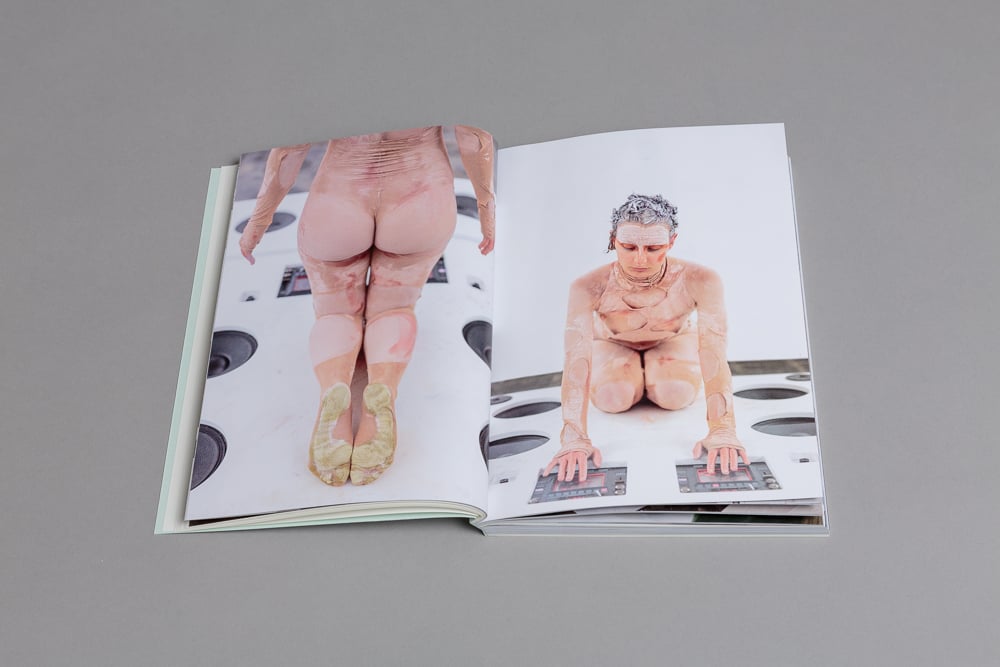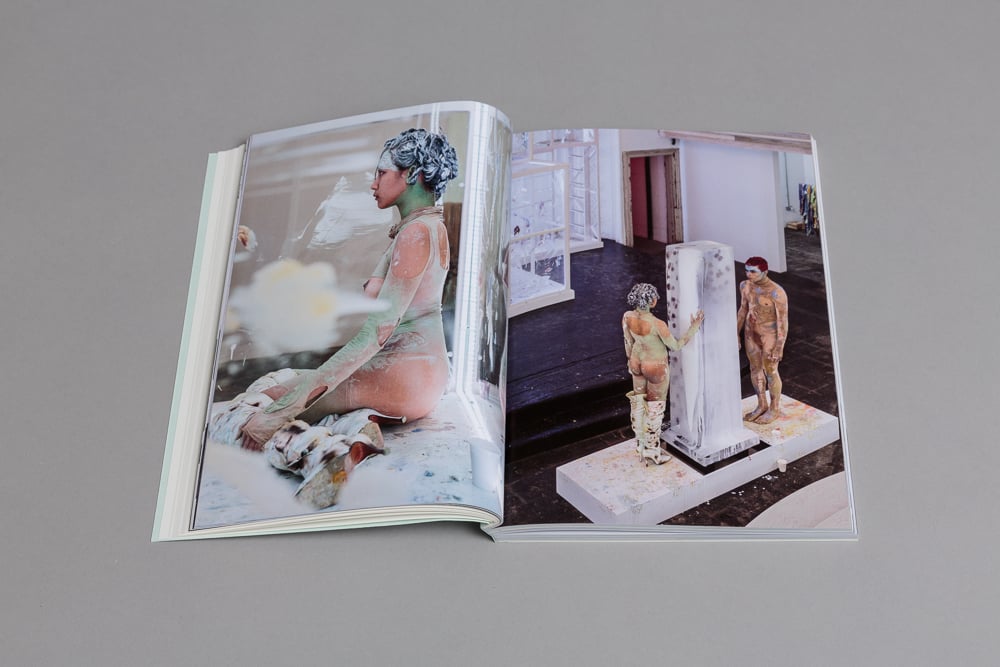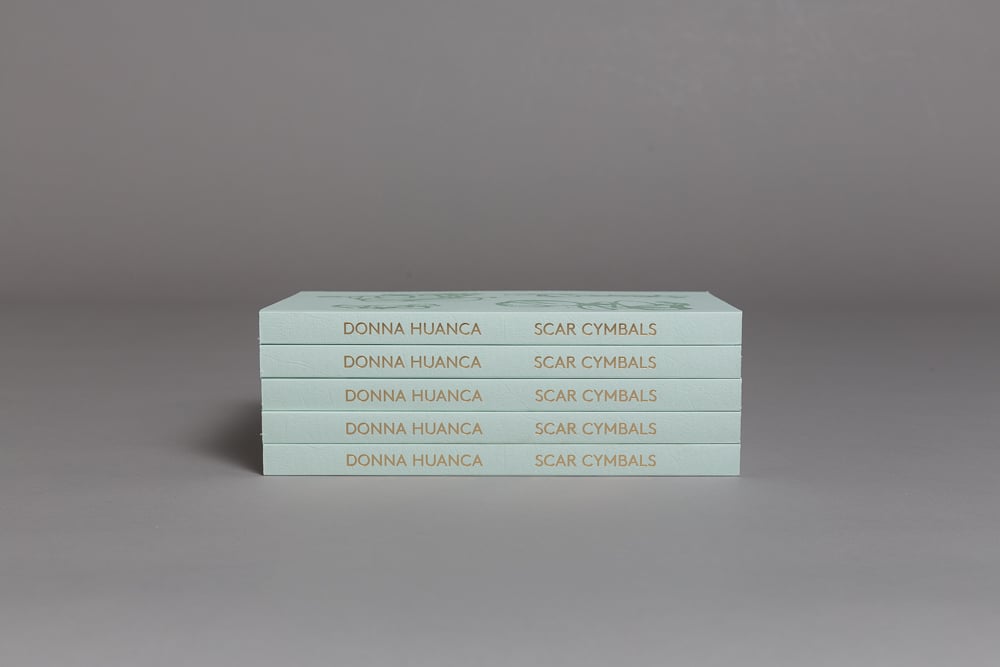 Produced on the occasion of exhibition DONNA HUANCA: SCAR CYMBALS, Zabludowicz Collection, London, 29 September–18 December 2016.
Huanca stages surreal architectural collages activated by live performers. She uses socially coded artefacts of the body such as cosmetics and found clothing to create paintings and sculptures, which become backdrops for these durational performances. Her work pursues an interest in the representation of presence and absence, and the connections between ancient and present-day perceptions of our physicality and how we impact on our surroundings. Painted models, presented as canvases, move glacially through the installation; their morphing tableaux vivants leaving behind scars and ghostly remnants.
Donna Huanca's first publication includes extensive documentation of the exhibition SCAR CYMBALS as well as an overview of her practice and its development over the last four years. The book also includes specially commissioned texts by Reba Maybury, Hili Perlson, Kathy Noble and Venus Lau, and the exhibition's curator Maitreyi Maheshwari as well as statements from some of Huanca's models who have collaborated with her over a number of projects.
Edited by Maitreyi Maheshwari
Designed by Burgess & Beech
Second edition of 500 printed by Cassochrome, Belgium
ISBN 978-1-907921-24-7
Paperback, 172 pages, 98 colour illustrations
24cm x 17cm
Other products you may like