Athena Papadopoulos, Sick Love Sweater, 2019 /

£

270.00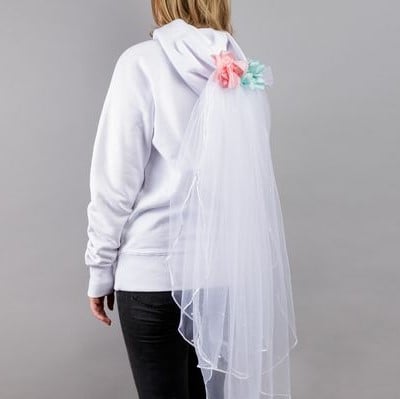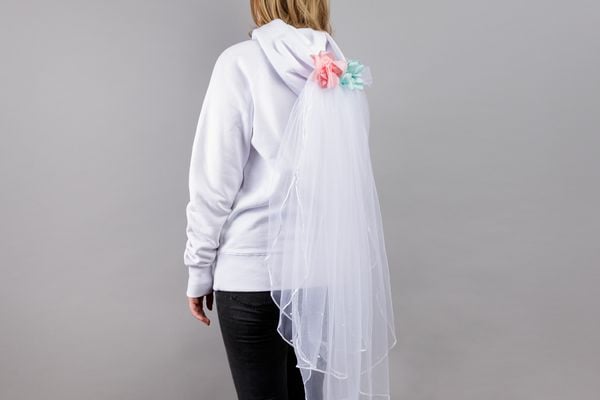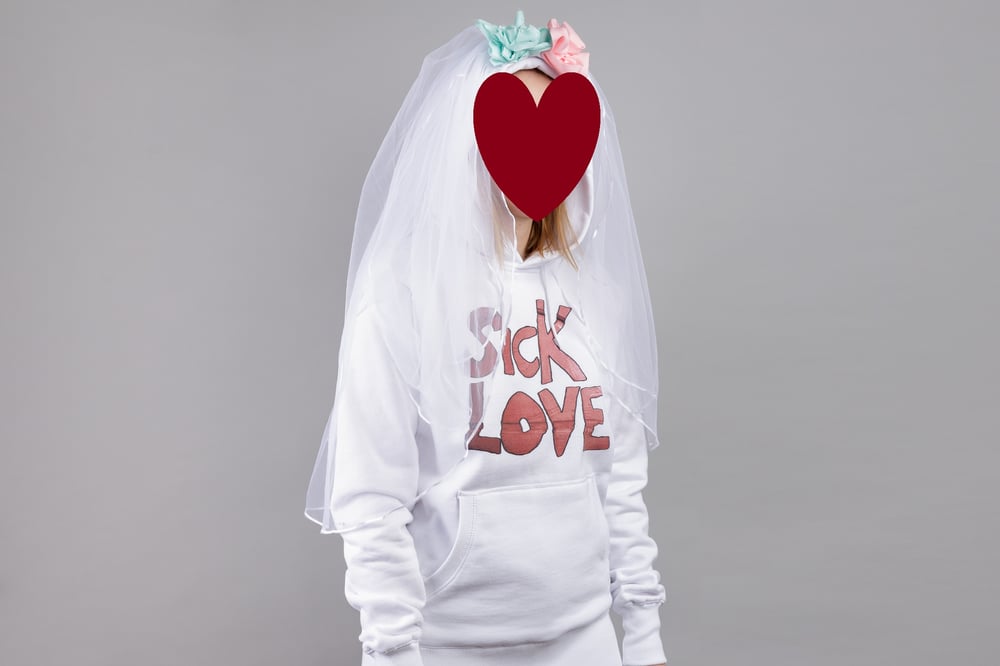 On Sale!
Was £310, Now £270
Printed hoody, beaded veil, dress lining fabric
Available in sizes small, medium, large
Limited edition of 15 + 3 APs
Athena Papadopoulos' multidisciplinary practice combines photographs from her personal archive with found images of excess and absurdity, alongside a combination of unusual materials to create eccentric and unexpected sculptures. Her works are stained with substances such as Pepto Bismol and red wine, and layered with hand-drawn and collaged elements. Papadopoulos's objects suggest riotous narratives where fact and fiction are uncertain, and where protagonists remain mysterious and their motives unclear. Often making and customizing her own clothes, Papadopoulos has recreated an oversized hoody as a new limited edition, similar to one she wears. Sick Love Sweater combines a white beaded veil and bridesmaid fabric turned into flowers, with an oversized white hoody.
Other products you may like